BACK IN LANCASTER WEDNESDAY NIGHT
$1 at the Lizard Lounge: PANDAS Constrictor Olde Tigers $1? $1.
HOLY SHIT WE'RE OPENING FOR DILLINGER ESCAPE PLAN...
No minute like the last minute. 6pm, all ages.  $17 at the door. Details.
Now we're on Spotify. MFT's streaming...
APRIL SHOWS:
April 17: Graffitti Warehosue | Baltimore, MD | w/ Design The Skyline & The Paramedic | $10 | 18+ April 24: Lizard Lounge | Lancaster, PA | $1 SHOW | More Info TBA
Shows, Shirts, Third Thing
1. We're playing our very firstest NYC show this Saturday, February 2: Pigeon Pandas The Breaks Jay Ackley Left Field 87 Ludlow St Manhattan, NY Doors at 7:30 $6 21+ If you live in that style of place, maybe come see us play our songs? 2. We're printing up some new t-shirts veryverysoon, and many of you will be getting free versions of them for reasons you probably forgot about. ...
WHERE THE FUCK WE HAVE BEEN
FUN FACTS ABOUT THE LAST 3-5 MONTHS: Park got married in the fall. What a dick. We're changing practice spaces. Godaddy is being less than spectacular about our .com address. We've written a bunch of new songs to play at/around your faces. So yeah, we haven't been on the internet or stages in the last several months. We've been "busy". Or something.  THAT...
So many shows, so many bands
These are bands we played with, who you should also enjoy: The Teeth Castor Troy Paper Mice Pigeon The Flops Dutchguts Now we are all very, very sleepy.  We'll be taking a break from shows for a few weeks so we can have sleeps and Xboxes and zzzzzzzzzzzzzzzzzzzzzzzzzzzzzzzzzzzzzzz
Free Show Tonight!
NO COVER show tonight at the Lizard Lounge! Castor Troy (ex Ventriloquist, Damn Cats!, etc.) The Teeth also us! LANCASTERLANCASTERLANCASTERLANCASTERLANCASTER
PANDAS SUMMER MINI-ALMOST-TOUR 2012
SATURDAY, JULY 21: Strange Days 2 Fest  Motorcycles, Music, Merriment on an organic Farm in the hills of northern New Jersey.  Details. MONDAY, JULY 23: York, PA: The Depot w/Paper Mice, 21+ Details WEDNESDAY, JULY 25: Lancaster, PA: The Lizard Lounge ****FFFFRRRRRREEE SSSHHHOOOWWWW****** w/ Consumer, 21+ Details It's still a tour if we go home and sleep in our own beds between shows,...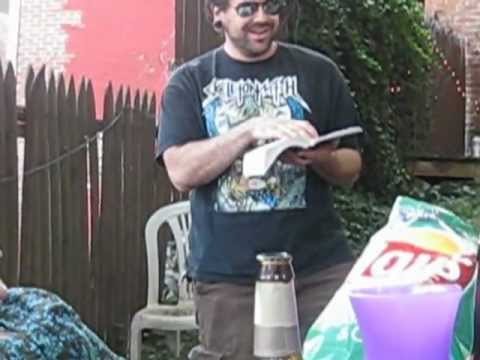 1 tag
WE WILL NOT BE AT THE RECHER ON FRIDAY
Show's still on, but we're sitting this one out. Sometimes things don't work out.  Sorry if you were looking forward to it. We're working on summer plans though, so stay tuned for us to come play songs at your face.
1 tag
Towson MD, Friday, June 8
We're opening up for Exotic Animal Petting Zoo at the Recher. Doors are at 6:30, we're 4th of 6 bands All ages $12 pre-sale (BUY FROM US BECAUSE THAT'S HOW THINGS WORK) $14 doors for drinkers $17 doors for young 'uns IF YOU WANT TO BUY A TICKET get at us via any internet and we'll make it happen. (then we can all go see a late showing of Prometheus)
Some Songs In The Works
Fleshbeard (lounge-jazz nightmare) Sockless In a Stairwell (trv kvlt) Quickstrange (haunted motorcycle wreckage in the middle of the desert)
UPCOMING SHOWS
In the works: New Brunswick, NJ (soon!) Towson, MD (not as soon!) Northern NJ (summertime when the living's easy) STAY TUNED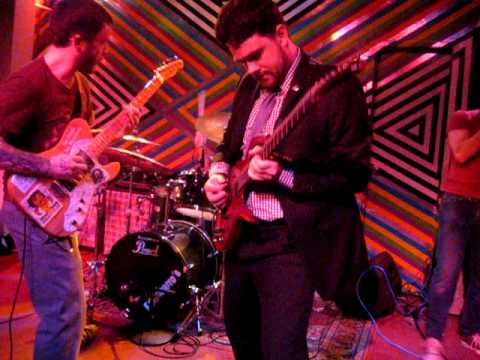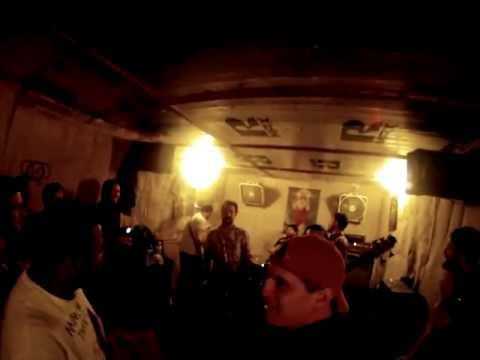 1 tag
BRAHE ALBUM RELEASE SHOW TOMORROW NIGHT
Metro Gallery, Baltimore MD. With Radical Discharge, Diary of Azael, and Simon. $8, 21+ (SORRY YO) Doors at 9. We're going to play (almost) the whole album, front-to-back, plus new songs about Burritos.  Plus some "classics". It's going to be a rad, rad time.
Maximum Fucking Tenderness: Championship Edition
is now on Grooveshark, Last.FM, and will shortly be on bandcamp. Come and hear some of the classics like ThunderCougarFalconBird and Cowgirl Up!
We Got Showz Yo
3/9/12, Metro Gallery, Baltimore MD: Brahe Album Release Show! DETAILS 3/15/12, Skid Row Garage, York PA DETAILS
Rad Hipster Cred
We're on Tumblr now.
Brahe on Last.FM
Our new album, Brahe has been uploaded to Last.fm. Have a listen and make "Pandas Radio" better with your exquisite tastes of other bands that are not Pandas.
Robert Quincy Burrito
We have joined forces with the Roburritos based in York to record a 7 inch split with Man without Plan. We have been able to squeeze three songs on one side of a 7 inch which include: More Like Vulcan't, I Guess I'll Be Great, and Robert Quinzy Quincy Burrito. The latter two are Both brand new songs and the 7 inch will be sold along side some of the best burritos in PA. We'll get...